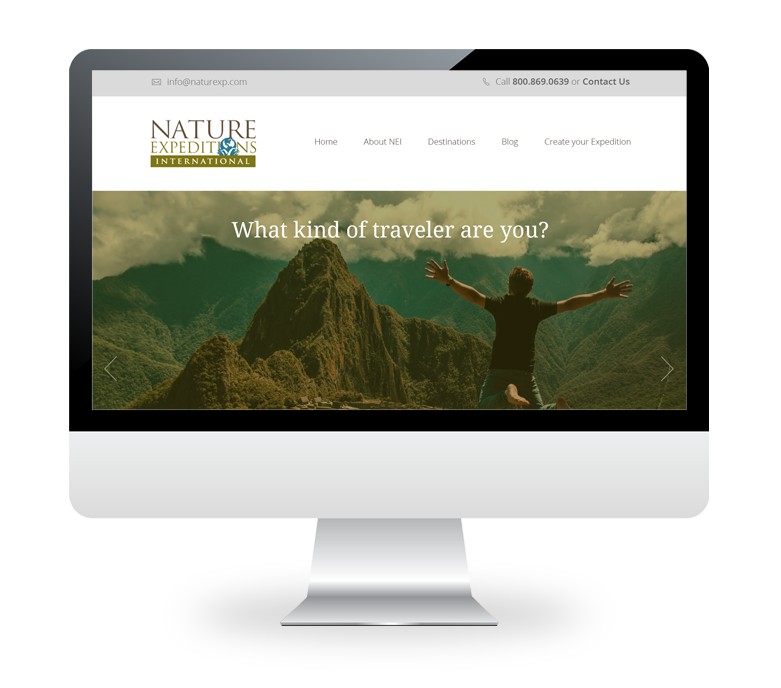 I was hired by a development company to assist in the creation of the Nature Expeditions International website by designing the UI and UX.

I worked with notes from the client to organize the required information on the page in a smooth and elegant way.  They wanted a design that looked classy and high-end, but also exotic and organic.  I made sure to create an obvious flow that guides the user to take next steps to become a customer.

I used Adobe Photoshop for photo editing and manipulation, and Adobe XD for design mockups and prototyping.