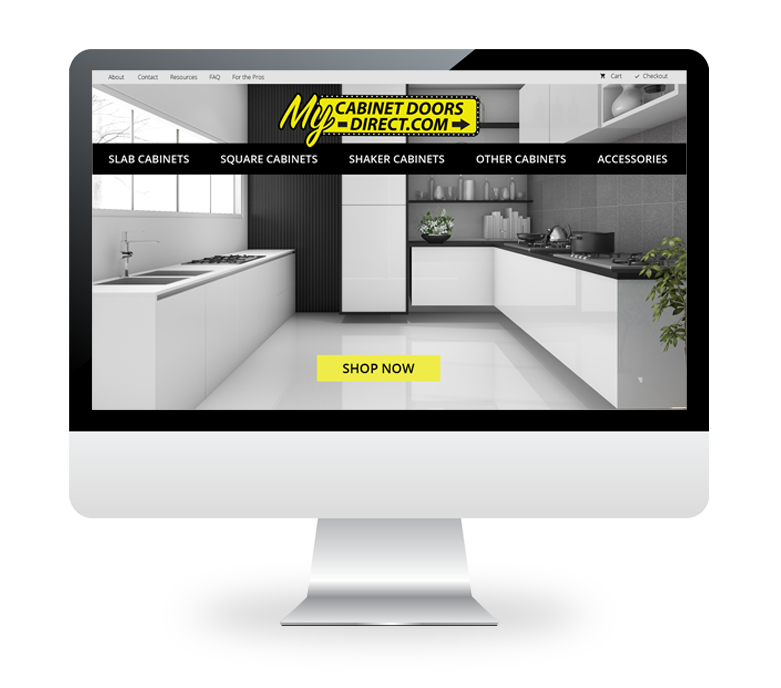 After successfully completing the website for
Factory Direct Renovations
, they hired me again to create another custom website for their new business, My Cabinet Doors Direct.  They wanted a similar, but not, layout and design as the Factory Direct Renovations website.
This is an online store created with WordPress and WooCommerce.  Each product has multiple color and material variations, and complicated pricing.  The pricing changes depending on the material and a custom size that the site user inputs.  This was accomplished using plugins, and I also worked with a developer to finalize features the plugins couldn't do.

The website design was completely custom and designed in Adobe Photoshop. Once it was approved by the client I created a custom WordPress theme, including customizing WooCommerce templates.

There is also a search bar in the header, and a styled email capture form in the footer.