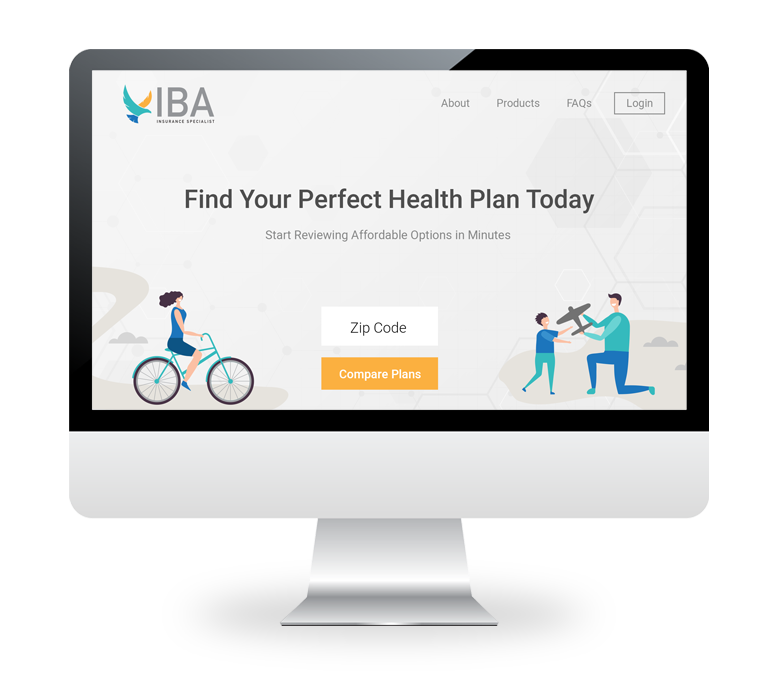 I was hired by IBA Insurance Specialist to design their new website, and then to write the HTML and CSS to develop my design on the existing website.

They requested a flat, modern design.  I used Adobe Illustrator to modify and create vector art that matched with their branding.  I then created design mockups in Photoshop.  I put a call-to-action on page heroes and the footer.  I organized information on each product page in a clear way, and I made it so the user clearly knew their next steps to take.  I designed the main Products page in a way that is simple, clear, and easy to understand.

After the designs were approved, I worked with in-house developers to develop my design into the working website.  I used Github and Visual Studio to edit files and write HTML and CSS into the existing site structure to match my design.  

I also hired and managed a branding expert to create an updated logo and branding guidelines.