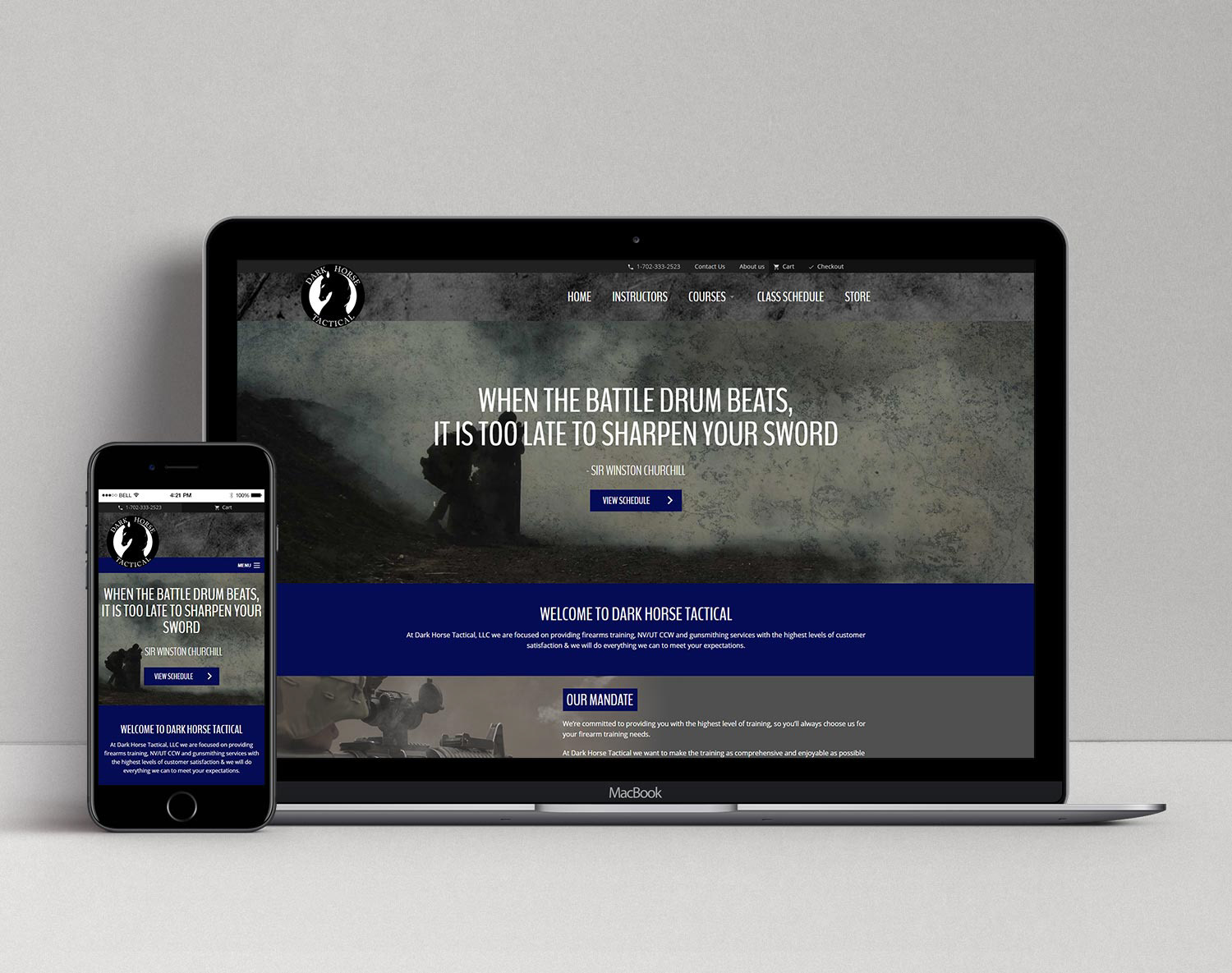 I was hired by Dark Horse Tactical to create a new website for their new firearm training business and online store.

They requested a strong and rugged look that showed strength and durability.  The entire site layout and user flow was designed from scratch.  The graphics were modified and the design mockup was created with Adobe Photoshop.  

The website was made using a custom built theme for WordPress.  A popular event calendar plugin was added to display the class schedules.  WooCommerce is used for the online store.

I continue to maintain this website on a regular basis, including making text changes and modifying store products as needed.